Antonella Roccuzzo is 3 months pregnant with Leo Messi's 2nd child [Clarin]
Congratulations. Mazel tov!!!
Argentinean news outlet Clarin have dropped a massive rumour for all Leo Messi lovers this week, reporting that the FC Barcelona superstar and his partner Antonella Roccuzzo are expecting their second child.
Clarin take care to point out the Messi and Roccuzzo have yet to confirm the good news, but that hasn't stopped them publishing their article in any case.
UPDATE: Leo Messi has now confirmed the news on Instagram.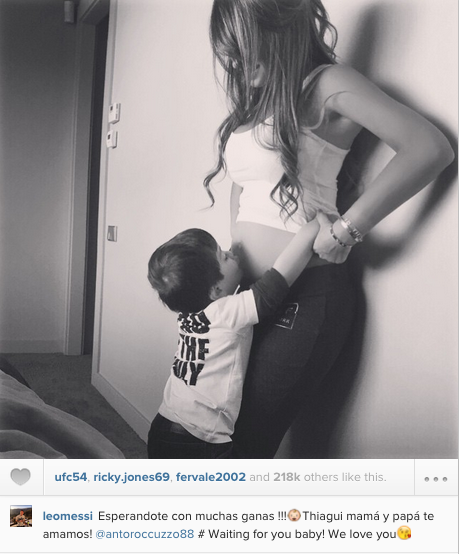 Clarin appear to know quite a lot of details, reporting that Roccuzzo is three months pregnant, she is having a boy, and the couple have decided the baby will be named Benjamin Messi.
Benjamin appears to be quite a popular name amongst the Argentinean football fraternity, with Sergio Aguero's son and Diego Maradona's grandson both having that name.
Family Messi already have one son, Thiago, who was born on November 2, 2012.
If the rumour proves true, then the latest member of the Messi family should be born around October-November 2015.
Click here for more Premier League betting tips
---